Month ending February 2021
A message for our Clients
It has now been 12 months since COVID-19 hit our shores, and what came with it was a real shock to the rental market. We saw the demand for rental properties decline during a time when supply, in some areas is generally high. Burwood rentals are typically leased by students and migrants (studying at Deakin University) yet the border closures reduced international travel and caused an oversupply of available rental properties.
Now 1 year later, it is still difficult to predict what 2021 will look like in the world of renting, given the unknowns about the pandemic. We are seeing some normality again, but all it takes is a spike and we could see snap lockdowns put in place as we saw mid-way through February.
The ending of Job Keeper and other financial assistance on 31st March could put pressure on tenants and landlords who have suffered financially during the past year, to cover their rent & mortgage repayments.
With all that said, Ray White Burwood ended February with a personal best result, leasing 19 properties. Rental enquiries from prospective tenants remain high, proving that the demand is there for tenants to find a new home.
Whatever 2021 brings, 2020 showed us that no matter what the challenge, that all of us can rise up and push through.
The next challenge in the Real Estate industry is the new Rental Reforms due to be implemented in April. There is a lot of uncertainty around how the changes will impact renters, rental providers and the industry as a whole however, rest assured if your property is managed through us, our team are across the new legislation. We have been attending training over the past 6 months and continue to receive weekly training to keep updated with the legislation, which we can pass on to our customers.
Keep reading for our snapshot on these changes.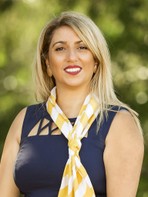 Wherever there is change, and wherever there is uncertainty, there is opportunity!
Changes to Victorian smoke alarm legislation will be released by March 29, 2021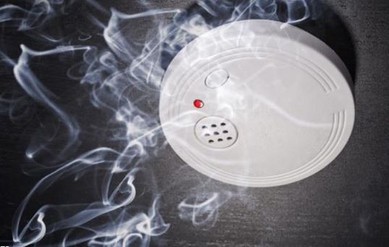 The Victorian State Government have announced changes to the Residential Tenancies Act (RTA) that will increase mandatory safety obligations. If you rent a house/townhouse or unit/apartment to tenants in Victoria, you are directly affected by the changes to the smoke alarm, gas and electrical legislation and you need to know how these changes impact you.
From the draft published in November 2019 (now under final review) these are the key obligations that are expected to change:
A smoke alarm safety service will be a mandatory requirement every year.

Property managers will be required to provide renters with instruction manuals for all installed alarms.

Renters will need to be notified that they can't tamper with alarms and that they have a positive obligation to notify the property manager of any faults
A gas safety service will be a mandatory requirement at least every 2 years

The safety service must be carried out by a licensed or registered gas fitter; the reference to all gas installations and fittings means that "Type A" licensed gas fitters will be required to service appliances as part of these checks. ESV has indicated that pressure tests of the main line will also be required.
An electrical safety service will be a mandatory requirement at least every 2 years. The safety service must be carried out by a licensed or registered electrician in respect of all electrical installations, fittings and appliances.
Victorian Rental Reforms Webinar
To find out more about the upcoming rental reforms, we invite you to our Victorian Rental Reforms webinar on Tuesday 9 March at 6pm (AEDT). To register, CLICK HERE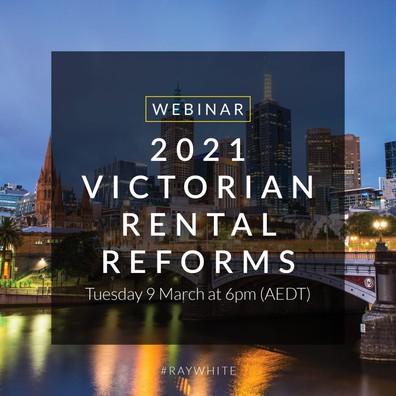 Congratulations to our 'Tenants of the month' for February
Congratulations to our tenant, Ye Tian & Weidong Li. We hope that you enjoy the $50 gift voucher coming your way.
This is our way of recognising and thanking the wonderful tenants who take the time and effort to maintain the property as if it were their own. And YES, there is a $50 gift voucher reward for our monthly winners to enjoy! You will also receive a 'Tenant of the month' certificate which you can use if you need a reference check for future rentals. If you meet the below criteria, you will be in the running to
be selected as Ray White Burwood's 'Tenant of the month'.
NO RENT ARREARS—Please ensure that your rent is paid promptly on or before the due date.
LEASE OBLIGATIONS—Must be met at all time, including ongoing presentation of the property, prompt reporting of maintenance and regular maintaining of the garden/lawns.
ROUTINE INSPECTIONS—If you have had a routine inspection conducted during the month and your home and garden is presented in immaculate condition